Hi Guys,
Here comes a prestashop module "Currency as a dropdown".
What it does?
As the name suggest. you can convert your currency listing as a dropdown.
You can configure some option by clicking on configure link. Find some screen shots.
How to install?
Extract the blockcurrencies.zip file. copy and paste into the modules directory (delete old one). Go to admin panel click on MODULES tab find a module (Currency block v0.2 or Currency block v0.3) under "Block" section.
do install/uninstall/configure whatever you like.
Preview: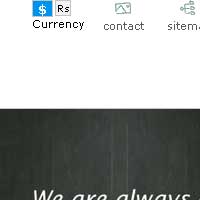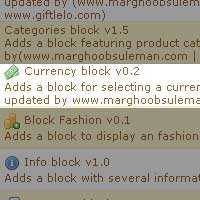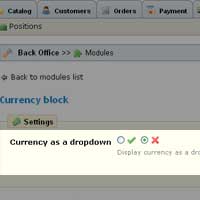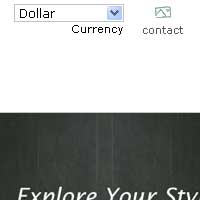 I've attached new version also. Please tell me if there is any bug. New module will be displayed in top, left and right blocks. You need to remove it from admin>module>position where you don't want to have that.
One more update; Now you can:
show/hide label
Set label position, label will be displayed according to your choice
Label in new line, you can display label in same line too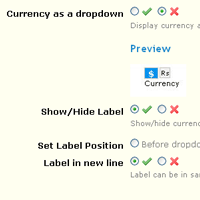 You want it? Download!